The Ultimate Boat Monitoring
Wireless. Simple. Reliable.
Meet Vanemar
Vanemar offers an easy and intuitive way to monitor your boat remotely. With world-class design and technology, you will never have to worry about your boat's status anymore.
Tamper Proof
Easy Setup
Mobile App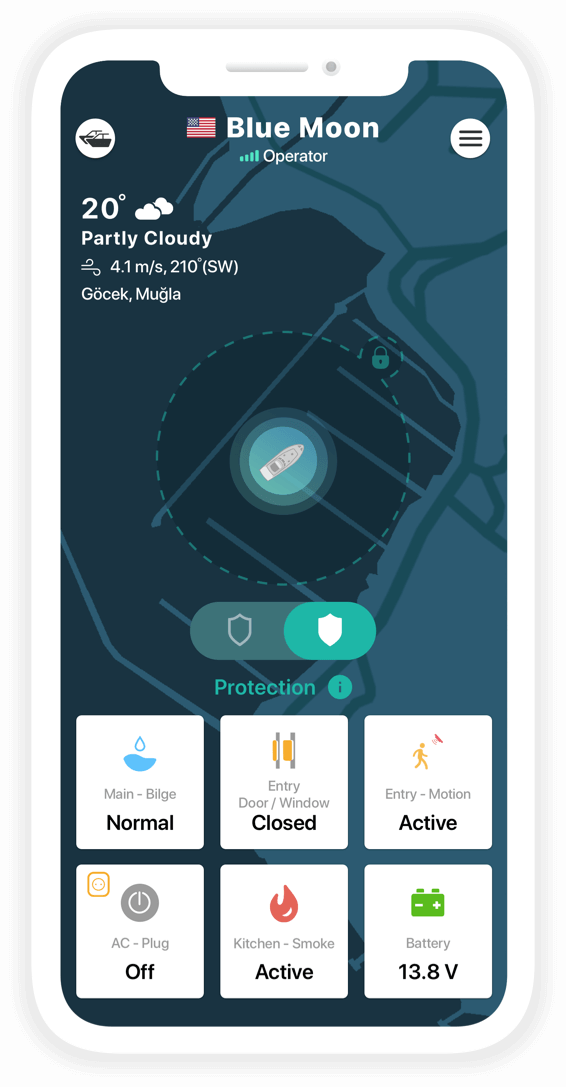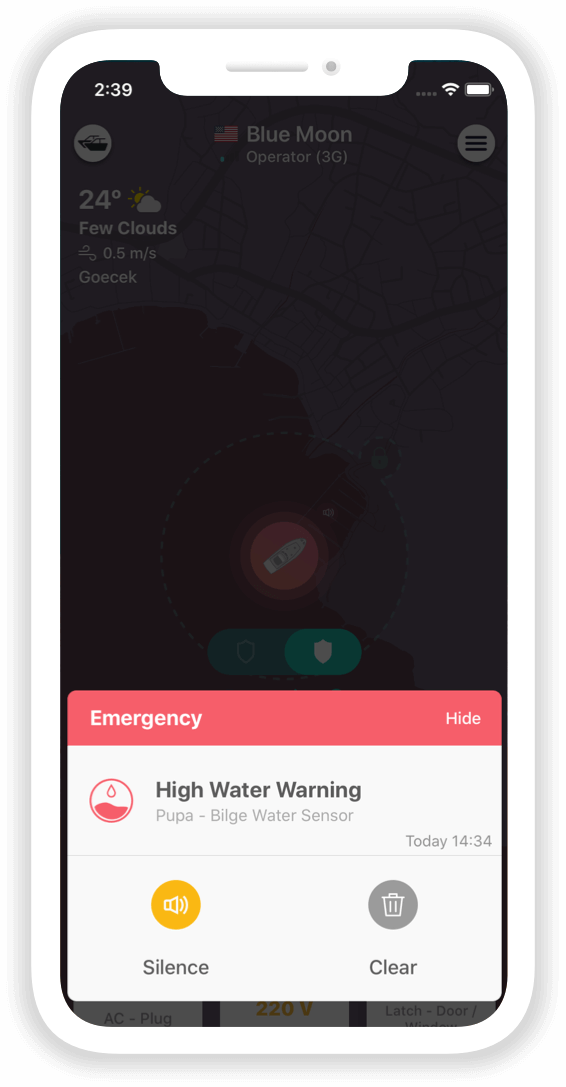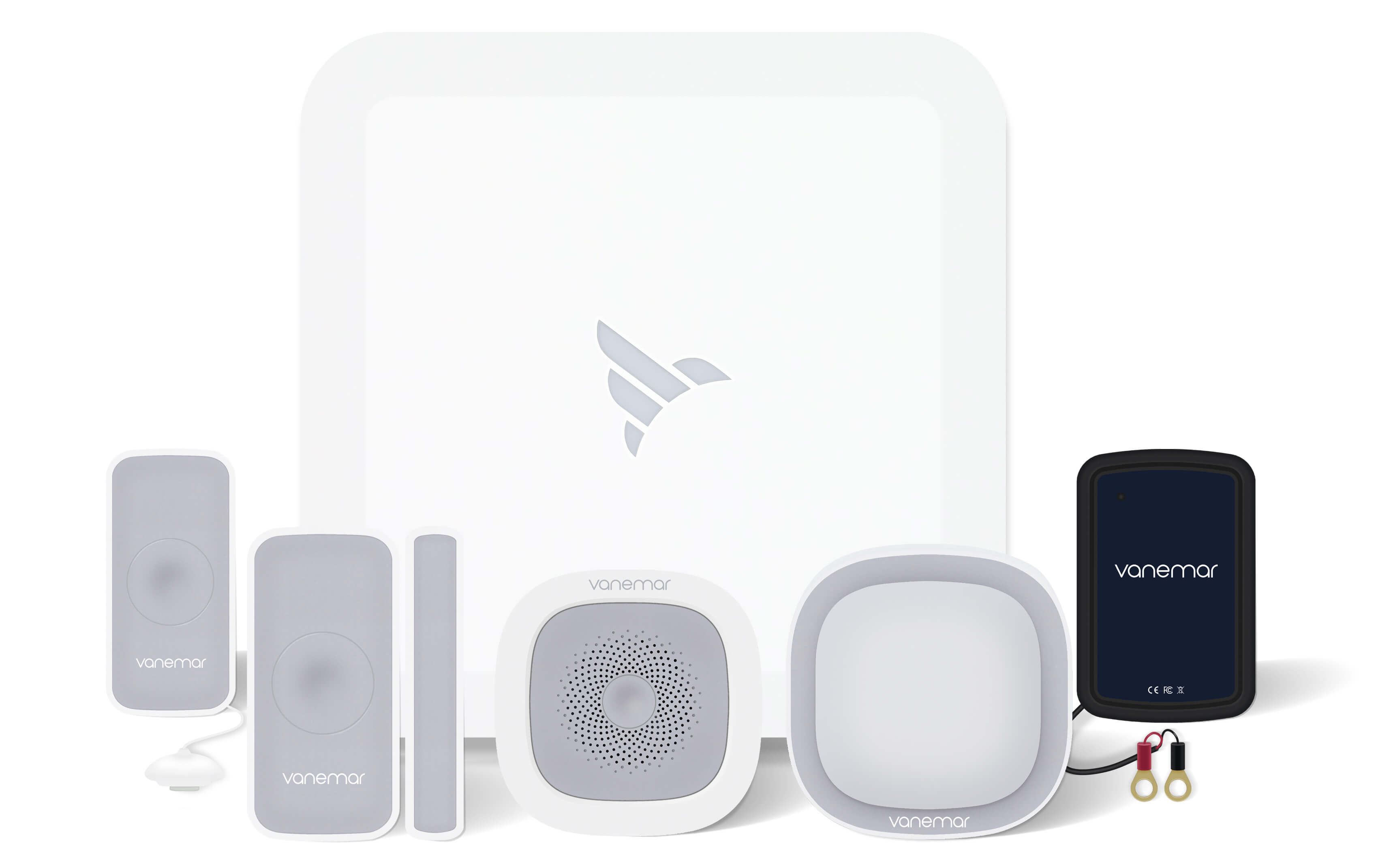 Vanemar - Boat Monitoring System
Monitor your boat with extensible and easy to install wireless sensors. Anytime, anywhere.

High Water
Wireless High Water Sensors instantly notifies you in case of high water in the bilges.

Low Battery
Monitor your battery and be notified when the batteries are low.

Intrusion
Motion, Door/Latch sensors, and loud siren keep intruders away from your boat 24/7.
Geo-Fence
Always be sure your boat is right there where you left it.

Temperature & Humidity
Track the temperature & humidity of anywhere in your boat. Get alerts in case of icing and overheat.

Remote-Control
Track, control, meter energy consumption of any device with a smart metering plug.
Setup in minutes
From the very beginning, Vanemar is designed to be easy to install. You can install all sensors in 5 minutes thanks to self sticky bands, easy onboarding processes. No holes or drills needed.
No entry
Sticky mounts
How-to Videos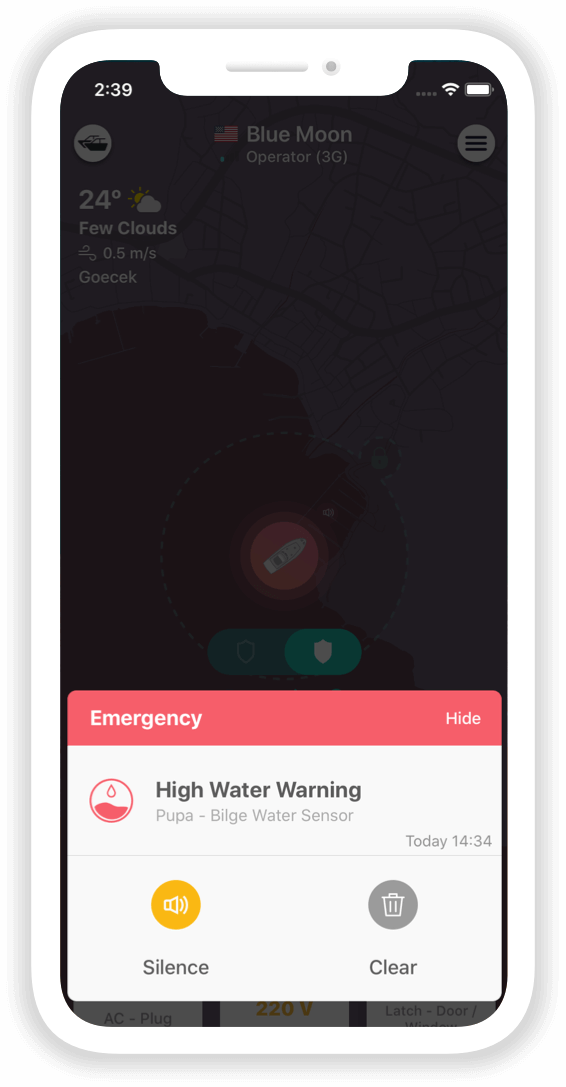 Know what's happening in your boat
Track water-level in bilges, unauthorized entries, battery voltages and more with easy to install wireless sensors with up-to 2 years of battery life.
Instant Notifications
Instantly get notified with mobile app, email, sms and automated phone calls.
Emergency Guide
In case of an alarm if we couldn't reach you, you can create contacts to call.
Continuous Access
Stay connected with integrated sim card.
Where ever you are.
Wireless Long Battery Life
Our sensors have a long battery life. If the battery drops to a critical level, we will notify you

Customizable. Extendable.
Setup as wish with variety of wireless sensors.
Optional camera
Have look at your boat anytime.
Get instant images from your boat anytime you want with wide angle and HDR Night Vision.
Get real time images from your boat
Wide angle
HDR Night vision
Get bad weather alerts, when you still have time.
Vanemar automatically checks for the weather forecasts in your boat's location and pre-notifies you about bad weather.
Storm Alerts
Heavy Rain Alerts
Icing Alerts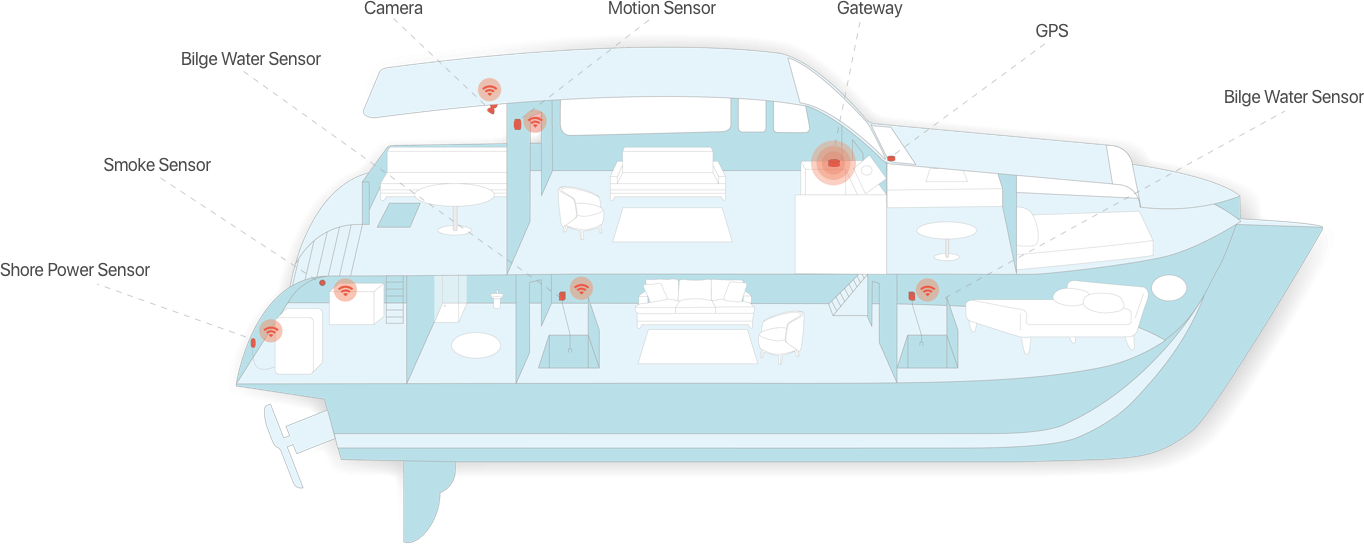 Everything works together to inform you
Always stay in the know about what's happening on your boat. From battery voltages to water levels in the bilges.






Integrated global sim
Stay connected, wherever you are.
Do not deal with tricky marine wi-fi networks with integrated global coverage cellular backup.
Integrated SIM
Countries, No additional costs
Testimonial
Hamdi İlhan Captain 20 Years.
Before using Vanemar, I had to travel 15 Km 3 times a day off-season just to see everything is OK in my boat. Now, I spend that time with friends and family.
Designed to be boaters' best friend
Vanemar is designed by boaters for the boaters from the very beginning.
Please enter a valid email address
You can follow us via